Here's a bold stance: healthy shouldn't mean monotonous or lacking in flavor. We love these healthy chicken recipes because they're simple, perfect for one person or the whole family, and they keep things interesting. We recommend trying out Cooks Venture Chicken (or plant-based Daring chicken for you cluck-less folks). Not only is their chicken the best tasting on the market, but their regenerative approach to farming also makes it one of the most ethical and sustainable.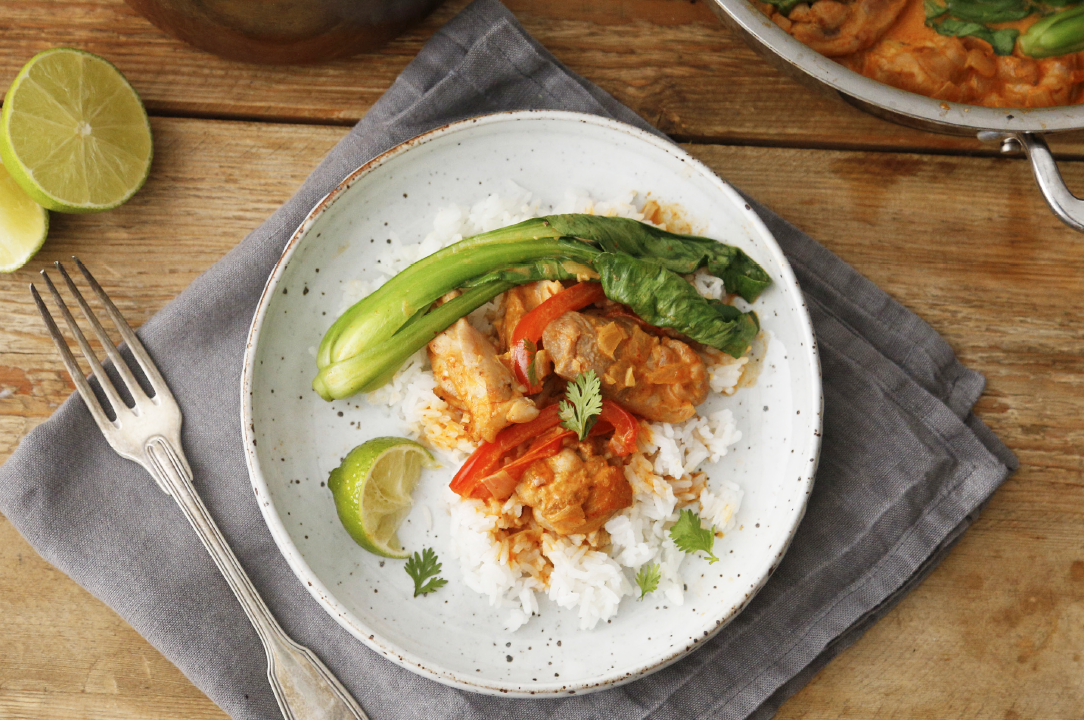 Perfect for relaxed nights in, this red curry gets its rich flavor from full-fat coconut milk, a heavy handful of aromatics, and some instant umami tomato paste.
As healthy as it is hearty, this recipe features Daring plant-based chicken tossed with nutritious veggies, high-fiber quinoa, a tahini dressing, and the best part of any salad, toppings. Daring chicken is now 20% off at Imperfect so get your chicken-less fixins quick!
Making delicious barbecue chicken doesn't have to man firing up the grill. All you need for this easy recipe is your oven! Pair your tangy BBQ chicken drumsticks with a fresh, cool cucumber-dill yogurt dipping sauce, and you've got a meal that will please even the pickiest eaters.
This delightfully simple recipe will keep the winter blues away and stop you from ever buying that overly salty, one-dimensional broth from the store ever again.
Simple, comforting, and classic – you can't beat a roast chicken to elevate a weeknight dinner. Feed the family or have a feast for one and enjoy the leftovers throughout the week.
Though chicken breasts have a reputation for being dry, marinating them in a spicy yogurt mixture tenderizes the meat and adds moisture and flavor. Keep this sheet pan recipe bookmarked for crazy days when you need a healthy and delicious dinner on the table quick.